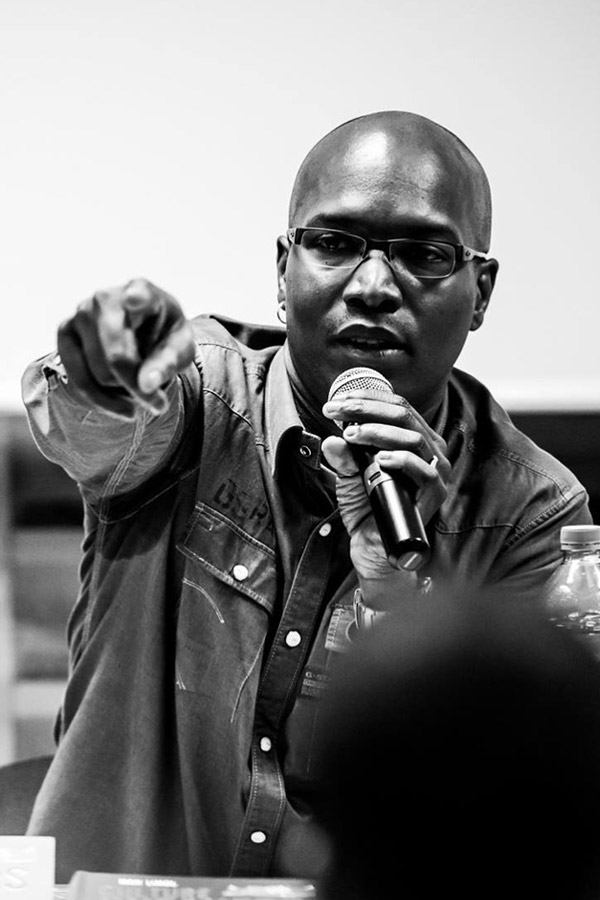 «Make your passion a job»
Former basket ball player,

speaker, industrial management consultant and sneaker collector for 35 years, I took a new start in 2012 and went back to my first loves : Sports and culture. founded the sneakers-culture.com website, dedicated to sneakers and connected worlds such as sports, arts, history, music, fashion, movie industry, society. I've since been running numerous projects about this culture and I'm now known as the sneaker culture specialist in Europe.
I was a pioneer in drawing and defining the sneaker culture in the early 90's and became an expert.
I released my first very successful book "Sneaker culture, 100 mythical sneakers" – Hugo publishing in October 2015.
In 2017, I was given the opportunity by TEDx to introduce the sneaker culture and lead a conference which topic was "Are we all on the sneaker bandwagon?"
Within a few decades, more than sport shoes, the "sneakers " have become a worldwide phenomenom and left a footprint in many areas.It became possible to talk about sports, music, arts, history, economy, management via the sneaker prism. Going beyond generations, they allow knowledge and experience sharing.
I'm now promoting culture, get together, respect and transcendence through the sneaker vector. I developed different concepts about the sneaker culture which allow me to be present in different places, in France and abroad : In companies, schools, universities, in diverse medias, as a consultant, as a speaker during events.
The way to culture, like the path to success, can be multifaceted : For me this way is to be walked shoes on… Sneakers on my feet to be exact!
I'm Max Limol, spotter and talebearer of an exclusive culture : The sneaker culture!